The motto is simple: "May all our activity be focused on sustainability and how to add value to society". This is what Cellnex, the main European operator of wireless telecommunications infrastructures, has made its flag. For Tobías Martínez, CEO of the company, the business plan is not to grow outside of social responsibility. The plan is to grow with sustainable, environmental and good governance purposes; three objectives that will contribute to multiplying by three the size of the company in the horizon of 2025.
The strategy to achieve this is called the ESG Master Plan 2021-2025 (ESG, for its acronym in English, refers to Environment, Social and Corporate Governance). The actions planned in this roadmap include many of the challenges defined by the United Nations (UN) in its 2030 Agenda, made up of 17 Sustainable Development Goals (SDGs). After having analyzed them in detail, Cellnex is adapting them to its daily business activities.
SDG 13, referring to Climate Action, will be materialized by Cellnex in actions such as monitoring the consumption of fossil fuels and electricity in its operations, in calculating its carbon footprint and in establishing specific goals to reduce emissions to the atmosphere. "The planet we live on belongs to all of us equally and a change of mentality, accompanied by direct action, seems truly essential. Our Master Plan is one of the fundamental pillars of the corporate strategy that involves all areas and all Cellnex professionals", declares Àngels Ucero, director of Sustainability at Cellnex and director of the Cellnex Foundation. All these initiatives are aimed at helping to ensure that the increase in Earth's temperature does not exceed 1.5ºC.
Growing with sustainable and inclusive purposes will contribute to multiplying by three the size of the company in the horizon of 2025
Other parallel actions will contribute to SDG number 15 (Life on Earth), mitigating the impact of Cellnex activities in natural spaces and for the benefit of biodiversity. To this end, the company is adopting tools to identify and assess compliance with biodiversity legislation, identifying its locations in protected areas to determine their impact, analyze their evolution and apply measures where necessary.
Human rights
Human rights are another high priority for Cellnex. The inalienable objective is that in all its activities, both its own and those of its associates, suppliers and partners, fundamental rights are scrupulously respected. With this goal in mind, the infrastructure operator has designed a strategy based on three axes: observe due diligence on human rights to be aware of adverse impacts, risks and opportunities; act to respect and support the rights of individuals and inform and show the public the results of these actions. To achieve this, Cellnex started its process of due diligence and an impact assessment of human rights threats in order to identify and address the relevant risks for the people involved throughout its value chain. This transversal project has involved eleven areas of the business conglomerate and has made it possible to promote actions closely linked to SDG 8 (Decent Work and Economic Growth).
"We place great emphasis on the value of difference through awareness and training campaigns, and we take measures to integrate generational, cultural, emotional and gender diversity in our organization", emphasizes Bertrand Kan, Cellnex president. The methodology is inspired by the Human Rights Based Approach (HRBA), a conceptual framework of international norms and standards for a dignified life, as well as the Guide for the Interpretation of the Principles UN Rectors of Business and Human Rights and the OECD Due Diligence Guide for Responsible Business Conduct.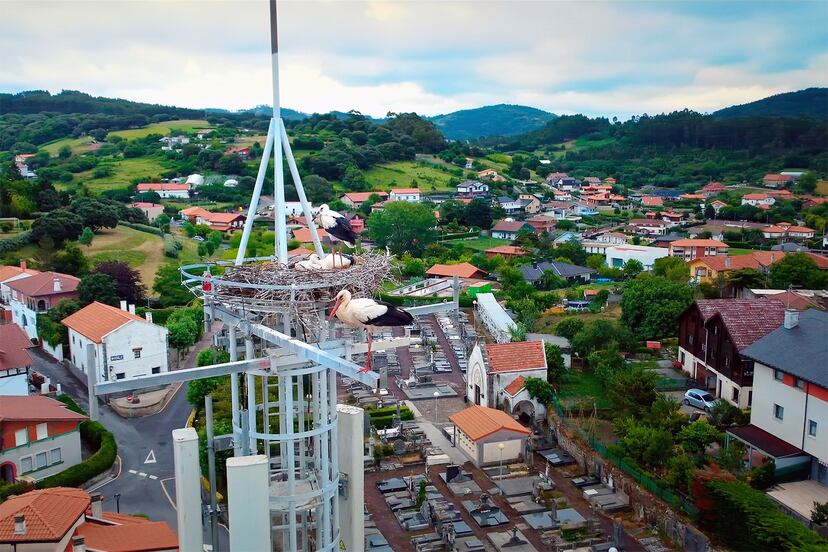 Inclusiveness and diversity as recruitment and growth strategies are another bastion of Cellnex for 2025. This strategy is aligned with SDG 5 (Gender Equality) of the agenda set by the UN. "There needs to be diversity in all areas of a company, from senior management and in the decision-making process to internal promotion policies so that we truly reflect the world around us," says Juan Hernández Gil, member from the HR International team from the People area at Cellnex.
No biases or filters
Undertaking this mandate is not an easy task in a business organization. It implies, for example, that when hiring personnel, candidates are evaluated according to a blind curriculum vitae. In other words: the human resources departments will not know any personal data of the candidates; only their ability and training in the tests to which they are subjected. This practice will make it possible to avoid any bias or unconscious filter of the recruiter in the process of admitting new employees.
Cellnex has had a Human Rights policy for its business operations since 2018, which has been updated in 2022
Finally, Cellnex has also joined initiatives to contribute to female leadership and to support the full representation of women in economic life, such as Target Gender Equality and Technovation Girls. "Our objective is to increase the percentage of women in management positions, as well as to increase the percentage of hiring female talent in the telecommunications sector, which has not been very diverse to date," concludes Arantza Caja, global head of Talent Management at Cellnex.
Protection from storks and other birds
A concrete measure of Cellnex's sustainable strategy in the world of telecommunications infrastructure is related to storks and other birds. The company has developed an installation of basket-shaped platforms, called nest-baskets. Essentially, they are galvanized steel structures that support the nests in the telecommunications towers themselves. With them the risk of nests falling is reduced and it is avoided having to remove them every year. This bird protection program has worked successfully in 72% of the cases studied.
"The initiative promotes the conservation of these species, while avoiding the recurring expense of the annual removal of the nests and the operational and business difficulties derived from the prohibition of access to the sites due to occupational risk prevention requirements," assures the team in charge of Cellnex Spain. The positive experience has encouraged the company to expand its use to two hundred locations in our country. Likewise, it will present this project for its implementation in other countries where the company operates and where similar problems are observed.
THE COUNTRY of the morning
Wake up with the analysis of the day by Berna González Harbor
RECEIVE IT