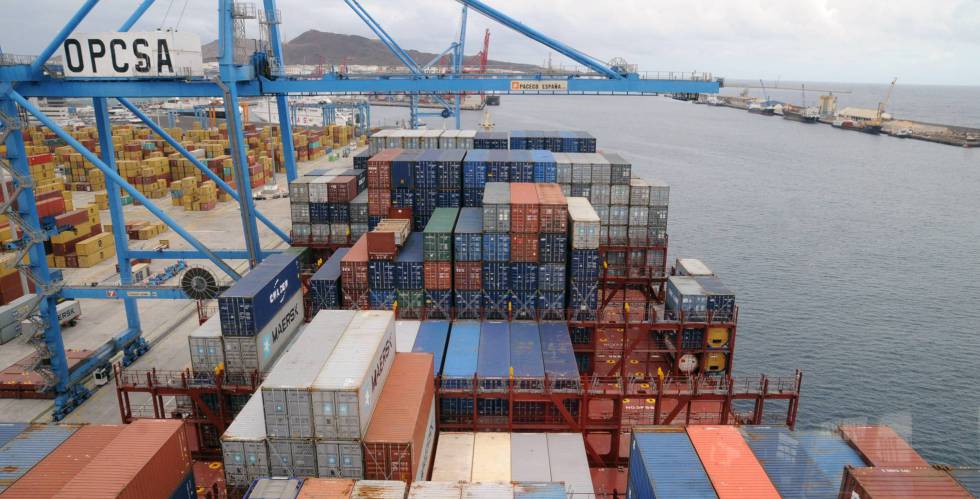 The high price of energy continues to deteriorate the Spanish trade balance, despite the fact that exports of goods once again reached all-time highs. Between January and October, sales to third countries rose by 23.6% annually to close to 320,000 million euros, a milestone never reached before and which has been diluted by the unstoppable growth of imports as a result of the rise in the price of Energy. In the same period, purchases of goods from other countries shot up 38% to exceed 380,000 million euros, according to the latest report prepared by the Secretary of State for Trade.
In this way, the trade deficit shot up to exceed 60,000 million euros, which means multiplying it by 3.6 times compared to a year ago and return it to 2008 levels at the start of the Great Recession. "In a complex international context where there is a slowdown in world trade, the Spanish foreign sector continues to show dynamism and trade flows remain at high levels. We must continue adding so that our foreign sector is increasingly broad, more and more exports companies and that exports are of greater added value", stressed the Secretary of State for Commerce, Xiana Méndez.
The main cause of the deterioration of the trade balance is the increase in the price of energy, which has forced Spanish companies to spend more money to buy the necessary resources to guarantee supply. In the first ten months of 2022, the cost of importing energy resources (oil, gas, coal and electricity) shot up 114.2% annually to 76,158 million euros, which represented 20% of total purchases of Spanish goods. A year earlier, with much lower international prices, the figure was 35,546 million, 54% less.
The increase in cost has been widespread, although it has been especially striking in the case of gas. Imports soared 249% annually to 21.9 billion compared to the 6.275 million registered just a year earlier, which implies that they have multiplied 3.5 times in that period. The increase has been more moderate in the case of coal and electricity (5,182 million with an annual increase of 106.8%) and oil (49,075 million, 83.4% more).
A more detailed analysis of imports shows that the ten items analyzed in the monthly statistics produced by the Secretary of State for Trade have grown at double-digit rates, which corroborates that the negative impact of inflation has been widespread, although more appreciable in food and raw materials. Food purchases from third countries shot up 34.2% annually, with oils, fats and eggs in the top positions. The inflation transmission chain starts here, since if the invoice becomes more expensive for the supermarket or hypermarket, it is later transferred in whole or in part to customers. To try to stop this inflationary spiral, Podemos has proposed an extraordinary tax on the profits of large supermarkets, with a rate of 33%, rejected by large surfaces and supermarkets, which have warned of the negative effect it will have in a hyperinflationary context.