From San Francisco, on the West coast of the United States, a ship left in September 2018 with a very important ecological mission: to reduce the great plastic stain in the Pacific Ocean, a floating island of almost two million square meters of waste between California and Hawaii. From the bay, a Spaniard watched as the ship of the Dutch foundation responsible for The Ocean Cleanup project, created by a young man in his twenties through a platform of crowdfunding. It was Aitor Álvarez from Biscay, who had traveled more than nine thousand kilometers to witness that historic moment and, incidentally, surf with some of the great waves that the ocean offers there. "I have always been interested in these initiatives to change the world," he alleges to justify that trip. At that time, Álvarez already had his mind focused on his own project to reduce waste, a company that would convert waste such as plastic, used clothing and tire rubber into comfortable shoes, with a youthful design and local manufacture.
The entrepreneurial soul of Álvarez, 45, has spent years searching for businesses that combine profitability with care for the environment. She flirted with recycling furniture and components from renewable facilities, such as wind turbine blades, before jumping into shoemaking. But her apprenticeship began in a different place. He trained as an aeronautical technician, a sector as fascinating as it was polluting that he soon abandoned, but which provided him with technological knowledge about materials that was essential for his future. He later studied Business Studies and trained in shoe design. "I've always liked to pimp my shoes," he points out.
Solutions for an industry facing the challenge of sustainability
It wasn't until she made a volunteer trip to Peru that it occurred to her to put into practice what she had learned in her last two studies and create a clothing brand that respects the environment. "I witnessed how a community barely had access to drinking water while a few kilometers away there were cotton crops that consumed large amounts of this element. Then I realized that the textile industry had a problem for which it was necessary to start taking measures".
According to the United Nations (UN), the textile sector consumes 93,000 million cubic meters of water per year, a volume sufficient to supply five million people. In addition, it produces more polluting emissions than all flights and sea shipments. Álvarez then decided to look for techniques that consumed less water and that, in addition, used waste as raw materials. The first thing that came to his mind was the use of recycled cotton, which needs a much smaller volume of water than virgin cotton. Then he thought about plastic, a universal problem on all coasts that he encountered when he went surfing. And finally, in the used tires that were piled up in scrapyards all over the world and that he decided to use for the soles of his designs.
He then set out to find a workshop willing to produce his first surfer-style sneaker. It was not easy. "Everyone closed their doors to us, they weren't very used to working with recycled raw materials," he recalls about his experience four years ago. The sector, however, has opened up in these few years to new solutions, explains Álvarez. Aware of its impact, the Spanish industry is undergoing transformation, say the Federation of Footwear Industries (FICE), which brings together more than 3,000 manufacturers. "The circular economy and the reduction of emissions, as well as saving water, are our priorities", comments Imanol Martínez, marketing director of FICE.
The FICE spokesman explains that they have begun to work with recycled materials such as cotton, plastics and rubber, as well as the use of adhesives that are less harmful to nature. The Spanish Association of Footwear Component Companies (AEECC) is immersed in the analysis of the level of sustainability of the companies that form it. In their annual shoe fair, in addition, there is an increasing presence of ecological manufacturing brands, they say.
"We believe that it is not only important to produce locally, but also to consume nearby"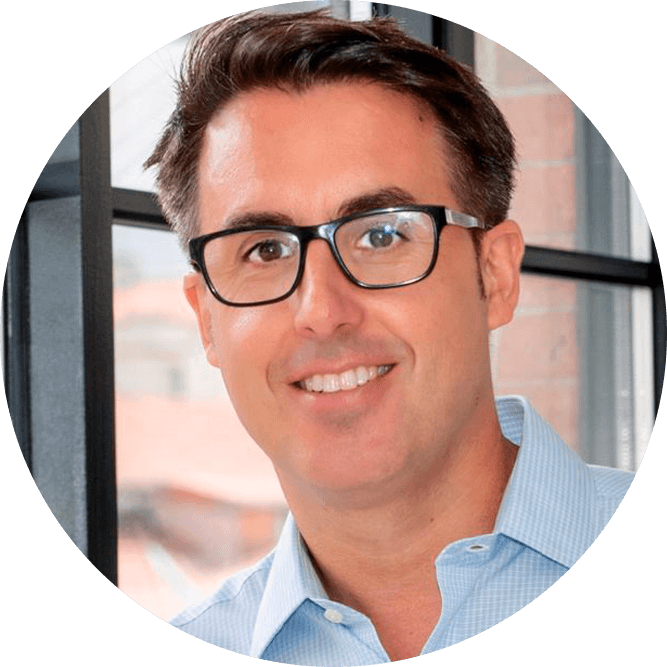 Aitor Alvarez
Basq Founder
Álvarez finally found the perfect allies to materialize his project in a plant in Barcelona, ​​where thread is obtained from PET plastic bottles (the one that is deposited in the yellow bucket) and used clothing and cotton fabrics. He contacted a factory in Castellón to make the fabrics from that thread. And finally, he agreed with a workshop in Elche, the cradle of Spanish footwear, for the assembly of the pieces. The result has been four models of shoes with sale prices of 95 euros, and a collection of t-shirts at 27 euros that complete the Basq offer. "We save about 8,000 liters of water for each pair of shoes and 2,700 for each garment", highlights its founder.
Local manufacturing, local sales
This sustainable desire also had to be present in some way in the manufacturing process, Álvarez self-imposed as a condition. "The workshops in Elche work with solar energy", he points out. The same philosophy is applied to marketing, which is committed to local sales. "We do not send to clients that are more than 2,000 kilometers away because otherwise we would be contaminating more with the transfer than with the production," he points out. Its natural market, apart from Spain, is Portugal, Italy, France and Germany. It is precisely the customers from these last two countries who have best received their products.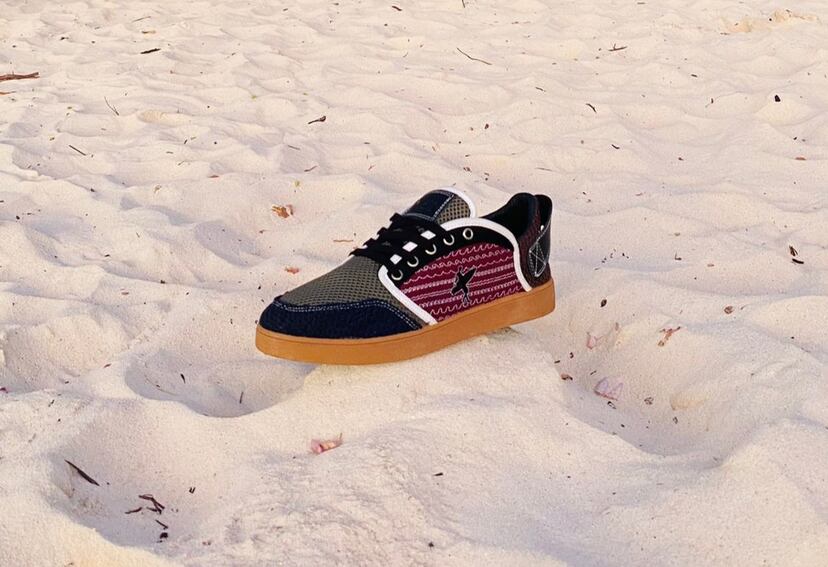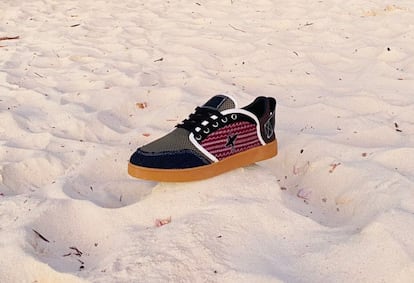 This December, Álvarez, together with two partners, closed their first round of financing through Crowfunding Bizkaia, a crowdfunding platform promoted by the Provincial Council of Bizkaia "We have reached 115% financing in three days. We have become an attractive company for investors", he comments. They have also been recognized in the field of innovation. In 2021, Basq received the title of most innovative company in the Basque Country from Euskalit, a Basque foundation for the excellence of local companies.
Álvarez's passion for sustainable innovation continues to push him to explore new materials. He is immersed in the manufacture of soles made from bicycle tire rubber and is investigating the use of new resistant but biodegradable plastics, obtained from carrots and apples, which allow us to create the shoes of the future with which we can walk without leaving footprint on the planet.