The baker Darío Marcos is happy and outraged in equal parts: he is happy that the Royal Spanish Academy (RAE) has incorporated the word panetone into the Dictionary, but he is not satisfied with the definition it has given of a Christmas sweet of Italian origin, which It consists of a large dome-shaped cake, filled with raisins and candied fruits. "It's not a sponge cake, it's a sourdough bread, it's not a piece of pastry," clarifies the creator of Panadarío, who believes that the key to this bun —which began to be made in Milan around 1470— lies in the dough. natural mother and in an arduous production process that takes more than three days. "It is the most difficult thing that is made in a bakery due to its complexity and the time it takes, since the sourdough is double fermented."
Between 16 and 18 hours Ricardo Vélez assures that it takes to make the first filling and fermentation of the sourdough in a chamber and with controlled humidity to achieve one of the essential steps in the process of making a panetone: that the volume of the dough triple. "If the first filling doesn't work out for you, you have to start over," explains this pastry chef, who decided to incorporate this sweet into Moulin Chocolat as soon as it opened in 2006, although it took him a year to adjust the formula of his recipe. "I liked doing it because it was complicated to prepare and we chefs like that. Now everyone makes them, but at the beginning there were four of us, "he recalls. The quartet has names and surnames: Paco Torreblanca, in Alicante; Julio Blanco, from Pomme Sucre (Gijón); and Daniel Álvarez, from Dalúa (Elche).
The first of them, Paco Torreblanca, is known as the father of artisan panettone in Spain. In 2017 he was the first non-Italian pastry chef to win the Best Panetone in the World Award. But it was 34 years ago, due to his close ties with Italian colleagues, when he dared, with considerable risk, to make the first buns in his workshop in Alicante. The adventure was not easy, despite the fact that they thought that he could be successful due to the deep roots of the Spaniards in the consumption of pastries.
His son Jacob Torreblanca recalls him on the phone: "We had to give away the first ones we made because nobody wanted them, but it was because the product was unknown. Despite this, my father was confident that in time people would like it. And that's how it has been because now everyone makes and consumes them", explains this pastry chef, who sells more than 35,000 panettone a year, a product with which they are increasingly innovating. Experience is a degree, and this year they have dared to mix the sweet and the salty, in a collaboration with the French house of Bollinger champagne, a combination that, in addition to quality butter and Valencian orange peel, has Marcona almonds, natural honey and raw cow's milk Comté cheese. Or apricots with chestnuts, or raspberry and white chocolate.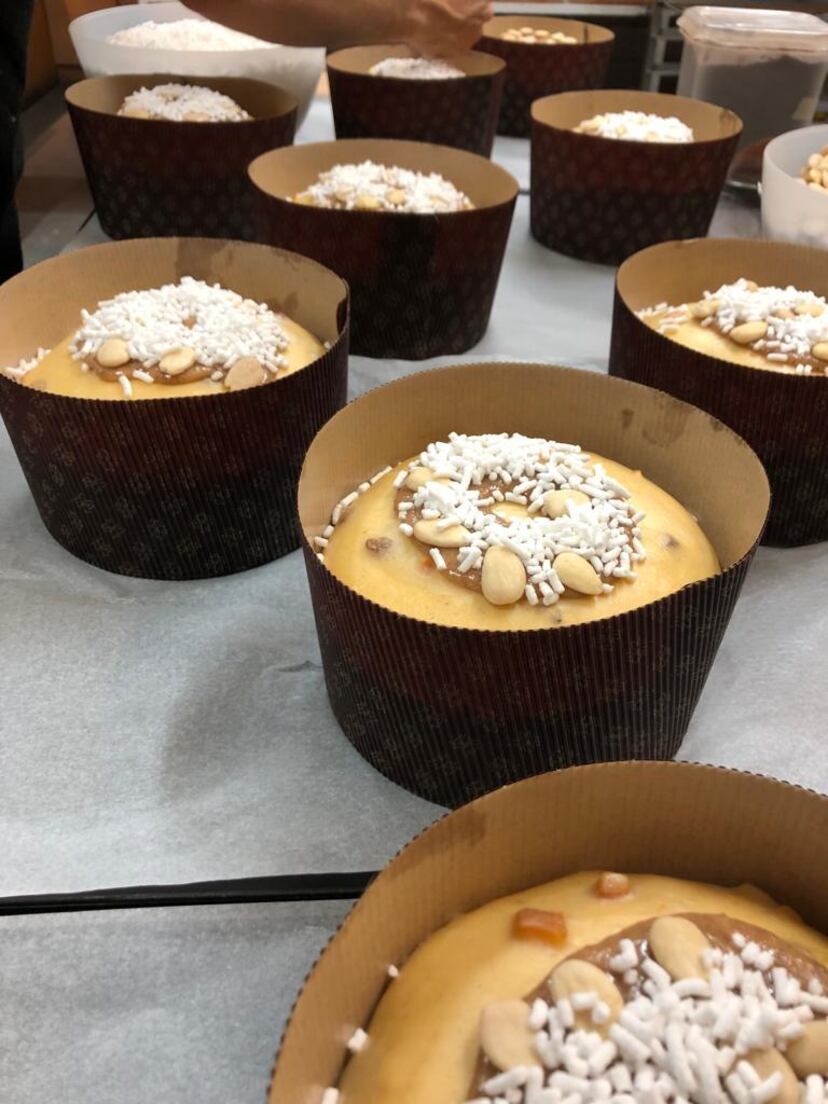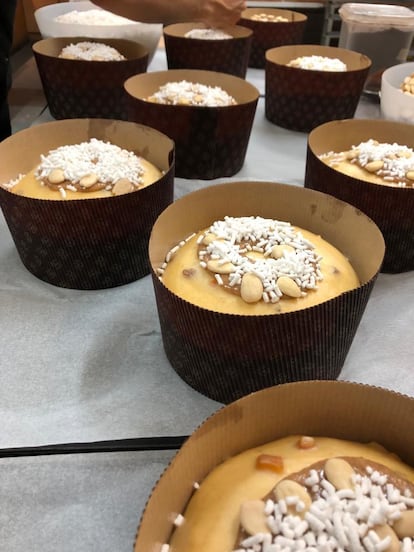 Imagination has no limits. "In summer, in Italy, they are made with seasonal fruits. Bruno Andreoletti, in Brescia, has started to do it with apricots and olive oil, and all this will come to Spain", explains José Romero, professor at the Pastry School of the Guild of Barcelona, ​​an expert in complex preparations and techniques that accompany the world of grandi lievitati. The pastry chef is also a member of the jury for the Coppa del Mondo del panetone, which this year was held in Milan, and responsible for the Best Artisan Panetone in Spain contest. "At the beginning, 12 showed up and this year we have had 98 registered, 48 in the fruit category and 50 in chocolate." The seventh edition of this contest was won by Daniel Jordá, from Panes Creativos (Barcelona), in fruit, and Eric Ortuño, from L'Atelier Barcelona, ​​in chocolate.
The secret of a good panettone, "the one that makes you repeat", is clear to him. In addition to quality ingredients, such as butter, flour, chocolate and fruit, the key is the natural sourdough, which helps to improve the digestion of such a high-calorie product, and makes it aromatic, with a good flavor, a spongy and tender texture, volume and structure". It is what makes the difference.
Behind the entire production process there is effort and stress. Also dexterity. Because once the bun is baked it has to be hung upside down so that the piece cools down and rests, but also does not lose its volume or shape. This is highlighted by the Italian Domenico Rosso, who learned to make panettone from the baker Javier Morano, with whom he works in the PanDomè workshops. He wishes to emphasize the importance given to the container, that is, to the colorful packaging that covers most of these buns, especially the industrial ones, over the content. "And what is important is what is inside, which reflects the values ​​of our work, such as passion, perseverance and love for our trade. It is not an easy product, we make many mistakes, but learning is the essence, and the customer perceives it", adds this baker, who compares the worldwide acceptance of panettone to the applause received by a contortionist from El Circo del Sol. "You do not understand what he has done, but you know how to recognize that it is something extraordinary."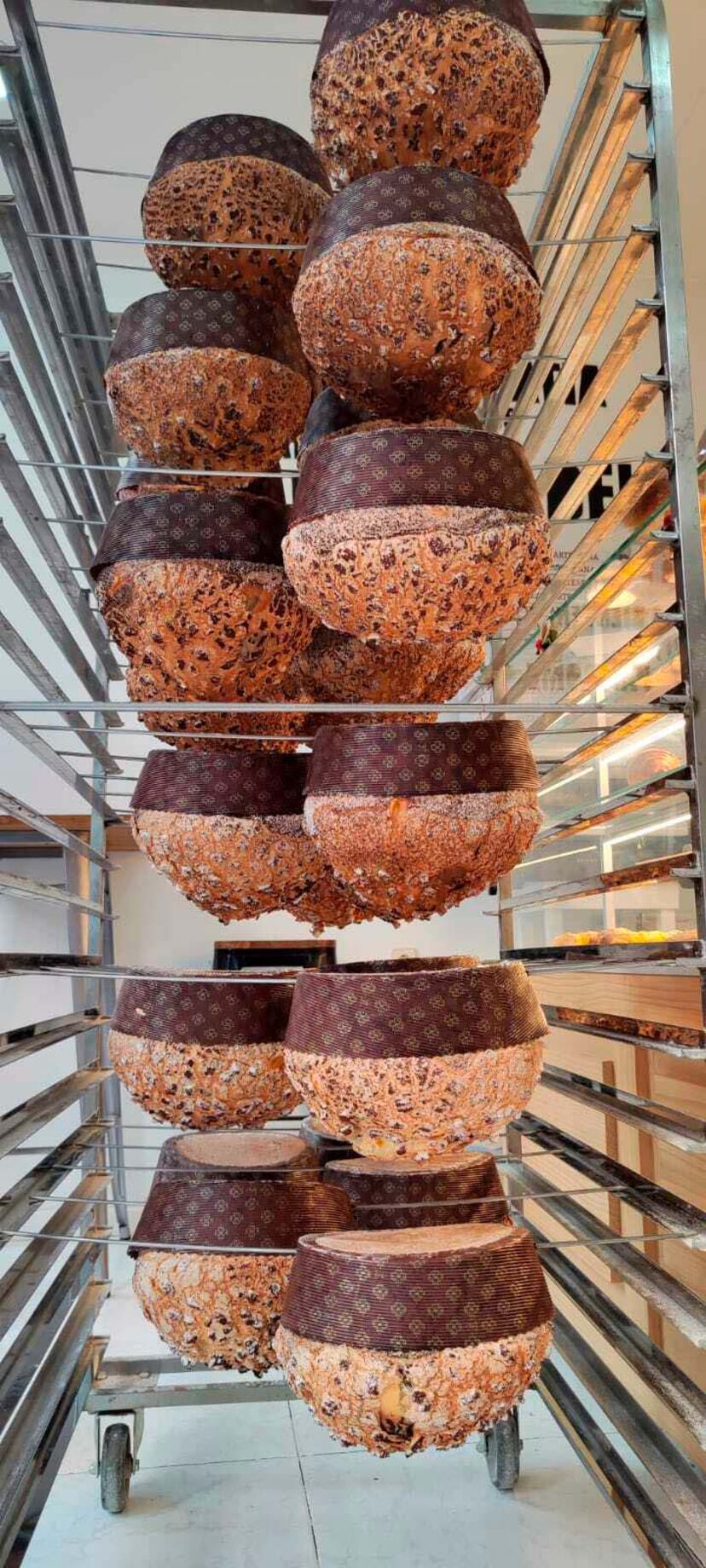 The confectioner Julio Blanco understood the same thing two decades ago, when he opened the Pomme Sucre pastry shop in Gijón. He had learned with Torreblanca, "it was love at first sight, despite the fact that at that time people said that she was a giant madeleine." The first year, he remembers, he sold 20 panettone, and last year he shipped more than 3,000 units. "It is a honeycomb bread, without preservatives, that does not contain chemicals, only chocolate and orange, although now I also make limited editions with marzipan and dried apricots, or white chocolate with pistachio and beer. We are not risking much either, since we are in Gijón, not in Paris". And like all the professionals consulted, he also emphasizes that without sourdough there is nothing to do. "I put out several editions a year, so every two or three months I have to feed the sourdough, renew it or refresh it to bring it up to date, you have to always keep an eye on it."
Consumption has skyrocketed in recent years, and has established itself as a Christmas sweet. There are even those who on social networks have described it, with a certain irony, among the invasive exotic species, at the same level as the parrot or the zebra mussel. According to data from the Gremi de Pastisseria de Barcelona, ​​its consumption has multiplied by 10 since 2014, and it is beginning to be a seasonally adjusted product, which entered Spain thanks to supermarkets.
El Corte Inglés was one of the pioneers in introducing Italian brands, in addition to Paco Torreblanca's, with sales growth in recent years exceeding two digits on average, according to sources from the business group. And it provides another piece of information that supports the rise of this sweet: the Gourmet Club has gone from nine references to 62, and from working with four brands in 2012 to working with 20, and in the Supermarket they have fifty references.
Inflation has also affected panettone, whose prices exceed 30 euros on average, there are even some on the market that reach 65 euros per kilo. "We sell them at the right price, it is a cheap product due to the laboriousness and the quality of everything it contains", says Rosso. One of the ingredients that has increased its value the most, "close to 35%", has been butter, "which costs 11 euros per kilo", says Vélez, to which must be added the price of electricity. "It takes about 35 minutes to bake, so it's more expensive." Sugar has also risen, "even the cardboard box has gone from one euro to 1.50 euros," notes Marcos. Despite the troubles, the happiness of doing it is enormous. "It is the sweet that has cost me the most in my life. It is a challenge that takes my life, you never know if it will turn out well, and I will never stop doing it", concludes Fátima Gismero, who has brought this sweet to her bakery in Pioz, in Guadalajara, which has also caught the attention of the RAE.
Recommendations from the Pastisseria Guild of Barcelona
The Barcelona school provides a series of tips to enjoy an artisan panetone:
He recommends not eating it freshly made, as it will gain in aromas.
To check if it is artisan, it has to parade when you pinch it, in addition to giving off aromas, having alveoli, and a unique flavor, which is given by natural ingredients.