Do you remember that satirical cover you saw on Twitter or Facebook and found it so funny? It is probably the work of Nico Ordozgoiti (Madrid, 40 years old), an advertising creative who, in addition to having gone through some of the main agencies in Spain (Leo Burnett, Ogilvy, CHINA, LolaMullenLowe…), has concocted memes —leftist brother in law, gastroexploiter, ñeñé— that have gone viral on social networks and have reached to the National Library of France. He is now the creative director of the We Are Social agency and has joined Creatives for the future, a platform for advertisers looking for tools to raise awareness against climate change, and has signed a pledge not to make ads for fossil fuels.
Ask. How did you start with satirical magazines?
Reply. It arose as a result of the typical article of an older man who complains about the young, I made a cover and people shared it a lot. It is a format that works very well on social networks. I have always done this kind of experiment. In confinement I made the illustrated story I want to go out together with my wife, Cova Díaz —also a publicist—, to explain to our son Max why we couldn't get out of the pandemic, and they interviewed us on various television stations in Europe and Latin America.
By : Nico Ordozgoiti, @Nicordarts

Posted by The Privilege of Feeling on Thursday, June 15, 2017
Q. Where does climate awareness come from?
R. Since I started looking at the IPCC reports [el panel de expertos de la ONU] and the effects of global warming, especially after my eldest son was born, who is now five years old. As a creative person, I thought, what the hell am I going to do as a guy who makes ads? It is a job that should be done by scientists and politicians. But then I started to think that this also has a lot to do with the narrative and the stories. In advertising we are very aware that human beings are very narrative, they are not as concerned with data as with stories: we can create narratives that motivate people to demand that governments change things.
Information is the first tool against climate change. Subscribe to her.
subscribe
Q. What messages can achieve it?
R. People get that climate activists have the message that "we're all going to die", and that doesn't work very well because if people believe that all is lost, they won't do anything. There are effects of climatic climate that we cannot avoid, but others we can: the more it is emitted, the more the temperature will rise and the worse the consequences will be. The first message is that it is not a binary issue, but something can always be done. And then you have to create narratives that have to do with hope, empowerment, "it's in your hands, we are the generation that can change history." We have to move from the personal narrative of "I'm not doing enough".
Q. Is there a dichotomy between advertising and climate change?
R. Yes. Hypocrisy is something that everyone experiences, I as a creative experience it more than anyone else. Advertising has been guilty of negative things, such as promoting wild consumerism or washing the face of the fossil and polluting industry. But neither can I go to the mountains and fight with sticks and stones against society, I have to act from where I am. We are all a bit of a hypocrite, the important thing is not to become cynical and not to give up. And know that, even being hypocrites, we can effect some change individually or collectively. Advertising also has positive things, such as the ability to generate messages that move people to do something, which can be buying a product, but also taking action against the climate crisis.
Q. The advertising world, is it sustainable?
R. It is as unsustainable as any industry. But it is no longer that world of opulence that it was before the crisis, but rather it is much more restrained, because there is not so much money either. The most negative thing about this world is selling a narrative that the fossil industry is part of the change and is working for sustainability, something that is not true.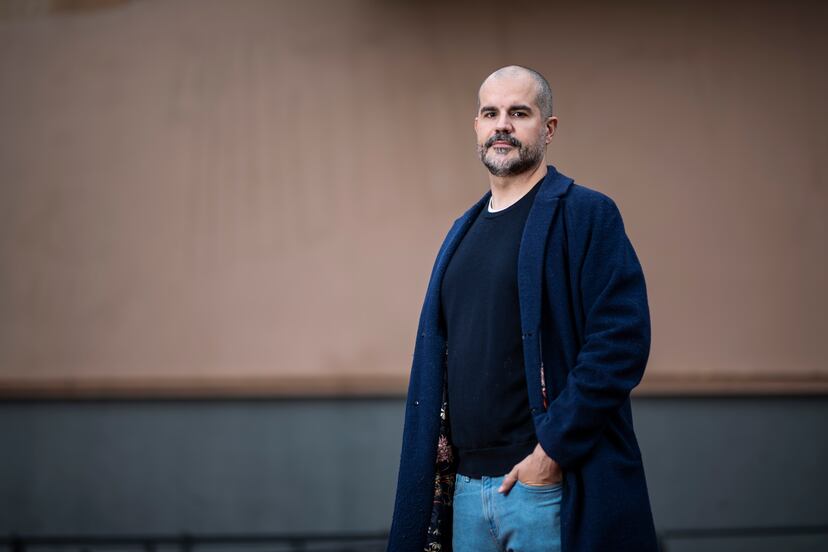 Q. Can that be changed?
R. At Creatives for the future we have three principles: be sustainable as individuals and as companies, make sustainability sexy through new narratives and trying to convince clients to get involved in the climate crisis. How is this accomplished? There is a lot of debate. I, individually, have decided that I am not going to work with the fossil industry because the campaigns they do are more greenwashing [lavado verde] what other thing. Others on the platform prefer to work with them and try to change the messages from within. And then also when your workday ends you can use your creative abilities to create a narrative that has nothing to do with who is paying you. On the platform we are about 30 more people involved, and then there are people who sign up to be informed. For now we are doing talks with activists and scientists to talk about the intersection between creativity and sustainability.
Q. How can you fight greenwashing?
R. We want to focus precisely on this topic, because it is a very interesting intersection of creativity and sustainability, which is why the last posts talk about greenwashing, how to identify it, notorious cases… Fortunately, people are becoming more aware and it is more difficult to sneak it. That's why if a company wants to do it you can explain it to them, this is not the way, you can see the feather duster. Not only for activism, but for their own interest.
You can follow CLIMATE AND ENVIRONMENT at Facebook Y Twitteror sign up here to receive our weekly newsletter
Subscribe to continue reading
Read without limits