"Struggling to improve the state of the planet left me without energy, without wanting to do anything, with discouragement when relating to my partner, friends and family. He lived in a dystopia that was not worth fighting for. Now the psychologist will help me to delimit those red lines in my mind so as not to worry." Jesús Lucero is a 26-year-old engineer who, from Valencia, detects oil spills in the sea with satellites, and his concern for the climate crisis has emptied his spirits to the point of deteriorating his day-to-day life. To overcome the pothole he has sought help.
For years global warming has had an impact on people's mental health and generates eco-anxiety, a disorder suffered especially by those who fight on the front lines against climate change: scientists, activists and environmental educators, but also children, who are more sensitive to the messages that warn about the harsh reality, that governments are not doing enough to stop the rise in temperatures and the damage is becoming more and more evident.
The taboo of suffering from mental health problems has been broken, more and more people turn to psychologists to overcome the anguish transmitted by the data on global warming, and eco-anxiety, also called solastalgia, is treated like any other ailment. "For me it is a shadow, a constant worry. I had a very bad time, I couldn't sleep and I couldn't find motivation. Now it comes and goes, but I meditate to be able to manage it. Among scientists, the issue is not openly discussed, but I do perceive more negativity and we have become more cynical as an escape route, "says an expert who collects data on climate change and who requests anonymity. "Every tenth of a degree more is millions of people that will suffer and species that will become extinct", she recalls.
The pandemic, the war in Ukraine and inflation are vectors that this year have added to trigger anxiety among the population. An adjustment disorder that causes insomnia, increased nervousness, eating disorders, muscle tension, cyclical thoughts, breathing difficulties and panic attacks in extreme cases. "Anxiety has skyrocketed. I try to get patients to learn to live with it to minimize its effects," says Anna Romeu, president of the emergency psychology section of the Official College of Catalonia and who has treated eco-anxious patients.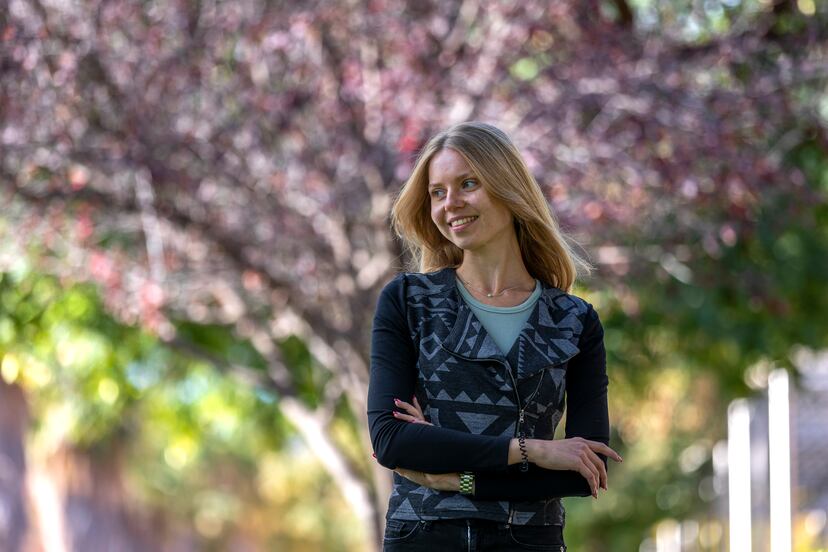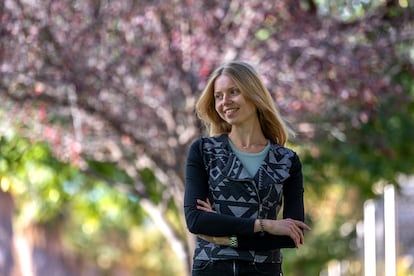 In parallel, environmental concern has grown this summer in Spain due to the speed of change, with extreme temperatures, scorching nights, successive heat waves, devastating fires and water restrictions. The information about global warming, almost always negative, is added to the fact that now the effects of suffering from a warmer climate have been felt firsthand. All in all, Spain has suffered intense weather events, but not as drastic as the hurricanes in the Caribbean or the floods that in August devastated 1.7 million homes and affected 33 million people in Pakistan alone.
Information is the first tool against climate change. Subscribe to her.
subscribe
"All of my family's land was buried under water. I don't suffer from eco-anxiety, which is a rational fear, but post-traumatic stress, after losing four cousins ​​in the recent floods, we talk about that type of suffering. Where are we supposed to go when planet Earth is not a safe place? When climate change knocks on your door, you can't deny it's happening, you can't run away from a hurricane. It is only a matter of time before Spain suffers what Pakistan now suffers, the deniers only have to look beyond its borders", the Pakistani climate activist Ayisha Siddiqa predicted by telephone from the climate summit held in November in Sharm el Sheikh.
Anticipating the worst symptoms in their workforces and to avoid a forced diaspora, in Spain there are already NGOs that have taken measures to prevent eco-anxiety and prevent their workers from finishing burned and sick leave and exhaustion. Greenpeace has a group of therapists available every day of the year to attend and care for its employees, bombarded by bad news but in need of a lot of energy to launch campaigns that force governments and multinationals to change course.
For the past three years, a thousand activists have attended 30 workshops to empower themselves and receive guidelines and tricks on emotional management in the face of mental suffering. The diagnosis is common: an "infinite" work overload, a "terrifying" level of self-demand, and a self-imposed feeling that they have a difficult task to fulfill. "This mission is so pharaonic that it is part of the problem, they feel an urgency to act and do it well, with impact, against old political movements. They are people who have very little rest and at the same time maintain a very ethereal struggle, especially in Europe", explains Pablo Chamorro, environmentalist specializing in emotional management and director of these workshops.
Most of these activists are young and in the immediate lack of results and response from governments, it is common for them to experience frustration and even guilt for not doing enough, shouldering the responsibility for international inaction. The key to getting out in the face of so much darkness is to share your feelings with your colleagues and connect with deeper emotions through reflection and meditation, in order to relativize and understand that individual action is sufficient and valuable. "Young people are in a sprint permanent and this is a marathon, we can't do it all. The obsession with the objective makes them forget who is behind the objective", explains Chamorro. The clinical psychologist Juan Cruz adds as a recommendation to select and dose the news well, in addition to taking conscious walks through nature to enter balanced environments and "focus on the here and now."
Greenpeace has 127 employees but also 800 volunteers in 30 local groups throughout the country, for which it has an activism school from which it generates self-care guidelines. "I notice an increase in eco-anxiety, especially in those under 35 years of age and the best vaccine is collective action, empowering ourselves, because there is a psychosocial risk in the face of so many attacks," summarizes its executive director, Eva Saldaña.
The United Nations has been warning for some time about how the climate crisis affects global health due to fossil fuels, but the impact on mental health is still pending further evaluation. A year ago an investigation of The Lancet, with 10,000 young people from 10 countries, found that 45% of those surveyed admitted that negative feelings about climate change hurt their performance in daily life. 83% thought that the population had failed to care for the planet.
Nuria Casanovas, a child psychologist and trainer from Girona, who has been treating 12 children affected by eco-anxiety for a year, verifies this mental condition of young people and children on a daily basis. Minors receive a lot of information to recycle and be aware of caring for the environment, but no resources to manage the anxiety and impotence generated by verifying that their actions do not stop global warming, she explains. Luckily, after several sessions, the children improve in their frustration and cling to the solutions provided thanks to their neural plasticity. "Many children are very affected by information from the media and schools, but also by comments that we think are not being heard. You have to show them that the world is like that, but live it without impotence and give them breathing techniques and management of feelings to develop self-management as soon as possible and thus develop emotional intelligence. The objective is to look positive and protect yourself on an emotional level from future anguish. The sooner it is promoted, the sooner it integrates into his personality", illustrates Casanovas, vice-president of the social intervention board of the College of Psychology of Catalonia.
Last summer Katia Pirozhenko, a 25-year-old Russian international aid worker who lives in Valencia, went to the 1Planet4All project of Ayuda en Acción and changed her mind after finding refuge with 28 other young people who shared their feelings about the drift of the planet: "They attack us for Being Gen Z and young, we grew up in fear that climate catastrophe awaits us. We are flesh and blood and we have worries about the future that disconnect us from the present. It is necessary to generate an intergenerational dialogue to avoid that children do not feel understood by their grandparents with prejudices and that there are cuts in family relations ", she warns. The engineer Lucero concludes hopefully: "Not only do we like to hug trees, but we are also concerned about the world that we will leave to the next generations. Because I am part of the solution and have the energy to fight for climate justice."
Subscribe to continue reading
Read without limits