Cold and darkness, as a weapon. Russia's latest attacks on Ukraine's energy and civil infrastructure have left millions of people without heat, gas or electricity, and with severe problems with access to water when the frosts have already started, and only three weeks before the official start of winter . When nine months of war are over, the Kremlin maneuvers like this to subdue the population and force it to give in. With living conditions becoming increasingly difficult despite public resistance, the EU fears that the blackmail of the cold will force another wave of refugees. Brussels insists that the reception systems are prepared, but the countries of the East, the closest to the Ukrainian borders and with the most refugees, warn that with an eventual rebound in arrivals they will need help and have urged the Union to act.
Brussels has put on the table a new package of funds destined to repair Ukraine's energy infrastructure, while it tries to get another 18,000 million euros in very long-term loans, but which is difficult to unfreeze due to the opposition of Hungary. In recent days, the UK has pledged an additional €3.4 million. Norway has sent to kyiv 55,000 units of thermal clothing, defensive material for the weapons that the Kremlin is using: attacks with ammunition and cold.
The European Parliament has launched a campaign to send generators to Ukraine, and France is preparing a donors conference for Dec. 13 focused on humanitarian support and transporting equipment to power the war-torn country's devastated power grid. In Ukraine and neighboring Poland, generators are practically out of stock. And electricity is essential to keep the city running and people connected, says Mark Savchuk, a Ukrainian expert on the energy sector. "If we don't have electricity for a week, 10 days, thousands of people will die," says Savchuk. "It won't change anything on the battlefield, but it will cause enormous civilian loss of life and collapse the country's economy," adds Savchuk, who ensures that the arrival of support in the form of generators and help to repair infrastructure can really make a difference. between a catastrophe and a bearable situation.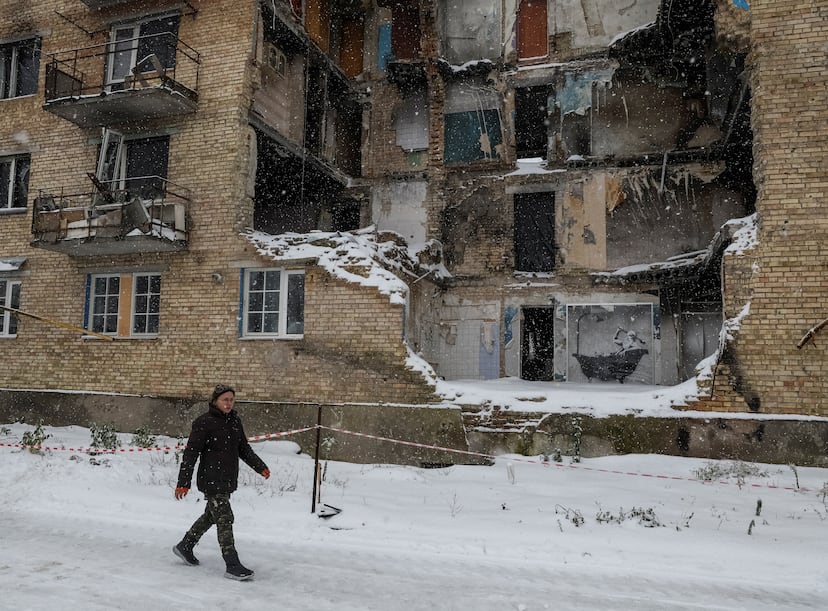 NATO has urged allies to send more humanitarian aid, as well as defensive equipment. "This is a horrible start to winter for Ukraine," Alliance Secretary General Jens Stoltenberg said Friday at a press conference ahead of the foreign ministers meeting to be held Tuesday and Wednesday in Bucharest ( Romania).
The EU maintains its open-door policy for those arriving from Ukraine – a big difference from the situation in 2015, when a refugee crisis was triggered by the Syrian war, something that has sparked much comparison and criticism – and has offered refuge to through a temporary protection directive that allows them to remain in community territory, work, use medical services and apply for a housing program. In October, the scheme was extended for another year, until 2024. Some 4.3 million have registered in the temporary protection system, according to data from the European Commission. Especially in Poland (1.3 million), Germany (one million) or the Czech Republic (more than 430,000 people).
Join EL PAÍS to follow all the news and read without limits.
subscribe
Data from Frontex, the EU's border agency, shows that the flow of arrivals from Ukraine has remained stable. In the last ten days, some 31,000 Ukrainians have entered community territory, above all through Poland and Romania, and another 31,000 have left. But Brussels is carefully watching the data that in a few weeks may show a rebound. "Let's not forget that it is very possible that migration flows from Ukraine will increase due to the incessant bombing by Russia," warned the vice president of the European Commission Margaritis Schinas, at a meeting on immigration this Friday. "Right now the figures don't show that trend but it could happen," he added.
Reception centers, accommodation programs and transport plans are already showing some slight signs of saturation in some countries, such as Romania. And that can lead to "tensions" like those that have been seen in other migratory spikes, according to the expert Charles Lawley in a report by the organization World Vision International.
In Germany, some states have reported that they are close to their reception limit. Poland, which by the end of the year will have disbursed some 8.3 billion in reception and health services for Ukrainians, according to a study by the Polish Economic Institute, is proposing that those who remain in the country for more than 120 days within the reception system pay part of their accommodation.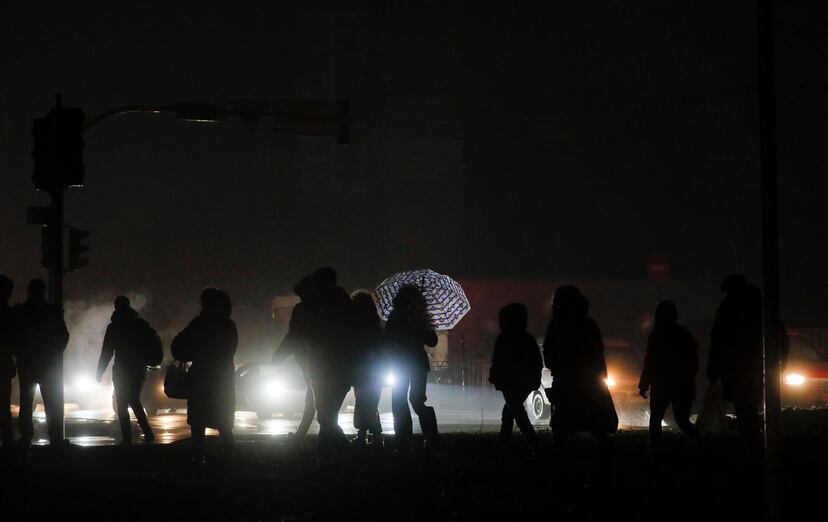 The Polish Prime Minister, Mateusz Morawiecki, has been very concerned this week about the future of winter. "The coming months can be very, very tough," he remarked. "Russia is deliberately bombing the energy infrastructure, depriving the people of Ukraine of electricity and heating and causing a humanitarian drama," Morawiecki said after a meeting with his partners from the Visegrad group (along with Poland, the Czech Republic, Slovakia and Hungary). , in which they demanded help from the rest of the EU to deal with a possible migration crisis. "Today we are warning and calling on the European Commission to quickly take preventive action, to act here and now, and not wait for what may happen in two or four weeks," said the Polish prime minister.
The Twenty-seven are also facing winter at a complex time, with skyrocketing inflation and fear of the effect of energy prices, after the instrumentalization of Kremlin gas, on homes and businesses. And this, together with other variables, such as the scarcity and rising cost of housing, points out the sociologist Daria Krivonós, also plays a role in the prospects for reception.
Community sources believe that the Kremlin, which has the manipulation of migratory flows in its playbook, is trying to break up and test the unity of the EU on an issue that has been very divisive and that in recent weeks, although on account of another route, that of the Central Mediterranean, has unleashed friction within the Union between France and Italy.
A new spike in refugee arrivals will test the solidarity of the EU, which has so far been strong towards those fleeing the war launched by Russian President Vladimir Putin, believes sociologist Krivonós. In addition, analysts and experts have begun to detect how Ukrainian refugees are being used as food for false information that already in other cases feed the myth of state aid and the misuse of public services, and campaigns against immigration, as pointed out a Cambridge University study on "vaccination" campaigns against hate speech.
In Russia, the media from the Kremlin orbit and the most belligerent deputies are not hiding. Like parliamentarian Boris Chernishov, one of the Duma's deputy spokesmen, who on public television celebrated Russian missile attacks on Ukraine's critical infrastructure that can lead the citizens of the neighboring country to "freeze and rot."
Andri Yermak, Chief of Staff of the Ukrainian President, Volodimir Zelensky, warned this week that Russia is trying to destabilize the EU. "Their objective is obvious: to provoke a large-scale humanitarian catastrophe, to provoke another refugee crisis in Europe. He wants to force Ukraine to make peace or force the West to force Ukraine to make peace, "he said in a comment on social networks.
In recent weeks, points out Victoria Voitsitska, secretary of the Parliamentary Committee on Energy and Fuel, Nuclear Policies and Security, of Ukraine, some citizens and experts have begun to draw comparisons between the current situation, with cold as a weapon of war, which some call and "jolodomor", that is, to kill by freezing, and the Holodomor (death by starvation), a term that defines the great famine planned by the USSR authorities between 1932 and 1933, and which killed millions of Ukrainians, a genocide, as recognized by 17 countries. "Once they wanted to destroy us with hunger; now, with darkness and cold, "Zelensky said in one of his last speeches, in which he called for more aid for Ukraine.
Follow all the international information on Facebook Y Twitteror in our weekly newsletter.
Subscribe to continue reading
Read without limits