The life of Andorra, a town in Teruel with just over 7,000 inhabitants, changed forever on May 13 of this year. That morning, in just five seconds, the time it took to demolish the three towers of its thermal power plant, an end to nearly 40 years in which coal and mining had been the main -and almost exclusive- axis of its socioeconomic activity. The collapse, beyond closing a stage forever, meant the beginning of a new era for Andorra: going from housing a thermal power plant to becoming one of the great sources of green electricity in Spain.
At the forefront of this transformation, marked by its sustainable and innovative nature, will be Endesa. Through its renewable subsidiary Enel Green Power Spain, it was awarded the Andorra fair transition contest convened by the Ministry for the Ecological Transition and the Demographic Challenge. Solar, wind, green hydrogen and storage energy projects will now replace the former coal-fired energy production of the thermal power station, which Endesa also owned, with a total installed capacity of more than 1,800 megawatts (MW) of new renewable capacity.
We have designed this plan for almost three years through a participatory process, immersion and active listening with the local community, carried out with and for the people of Andorra

María Malaxechevarría, Director of Sustainability at Endesa
"Endesa has historically been linked to Andorra, and through this plan we wanted to show that we want to continue to be protagonists of its history," says Endesa's General Director of Generation, Rafael González. "It is a real project that will continue to generate value in the area and in which Endesa has acquired the commitment to invest more than 1,500 million euros for its development." An important economic injection that will be accompanied by a real boost plan in the area that will create more than 6,300 jobs. "Our project is a complete socio-economic development plan, with initiatives that cover the three productive sectors and whose objective is to promote training and employment for the local population," confirms María Malaxechevarría, Endesa's director of sustainability. "We have been designing it for almost three years through a participatory process, immersion and active listening with the local community, carried out with and for the people of Andorra", she adds.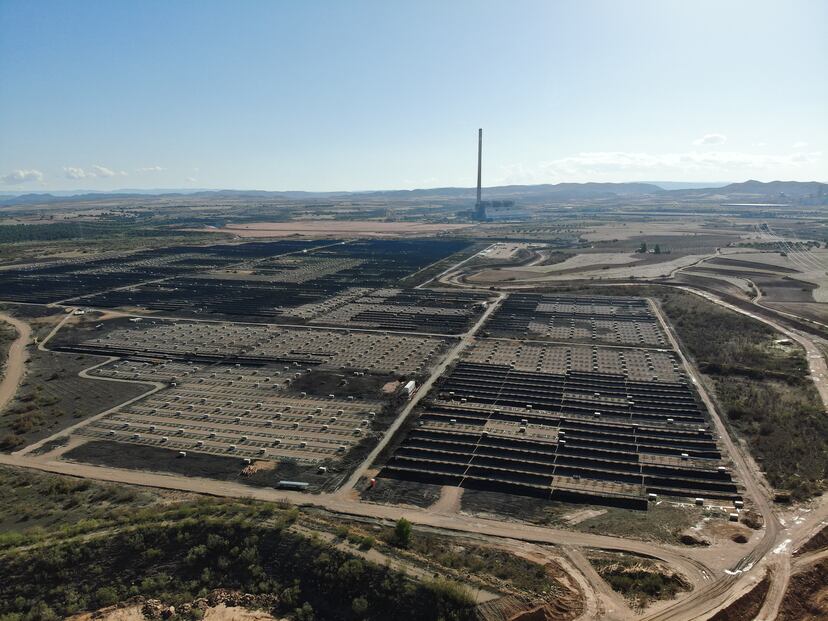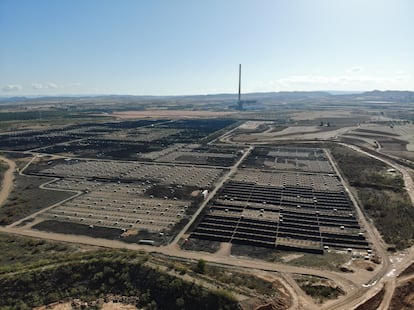 Renewable development from 14 plants
The electric company will build a total of 14 renewable plants with seven hybridizations. This approach, pioneer in Spain, allows greater efficiency of the facilities and a production much greater than the capacity of Andorra's own energy node. The new renewable plants will be located in the Teruel municipalities of Albalate del Arzobispo, Híjar, Samper de Calanda, Castelnou, Andorra, Calanda, Alcañiz, La Puebla de Híjar, Jatiel and Alcorisa.
In addition to the hybridization of projects, Endesa will develop two battery storage plants, the purpose of which will be to make the most of renewable production, reducing energy loss and optimizing its use. Additionally, an electrolyser will be installed that will manage surplus renewable energy for the production of green hydrogen, and a synchronous compensator, which will make it possible to pour this renewable energy with higher quality and stability, thus favoring the proper functioning of the electricity transport network. .
A boost for the local industry
This renewable development comes hand in hand with an ambitious industrial plan that will boost the manufacturing activity of a good number of local companies. This is the case, for example, of Soltec, a company specializing in the manufacture of solar trackers, with which Endesa has committed to building a factory that will create 40 permanent jobs. With Pretersa, a company dedicated to the engineering, design, manufacture and assembly of precast concrete structures, it has agreed to expand its factory located in La Puebla de Híjar, thus generating another 80 jobs in the region.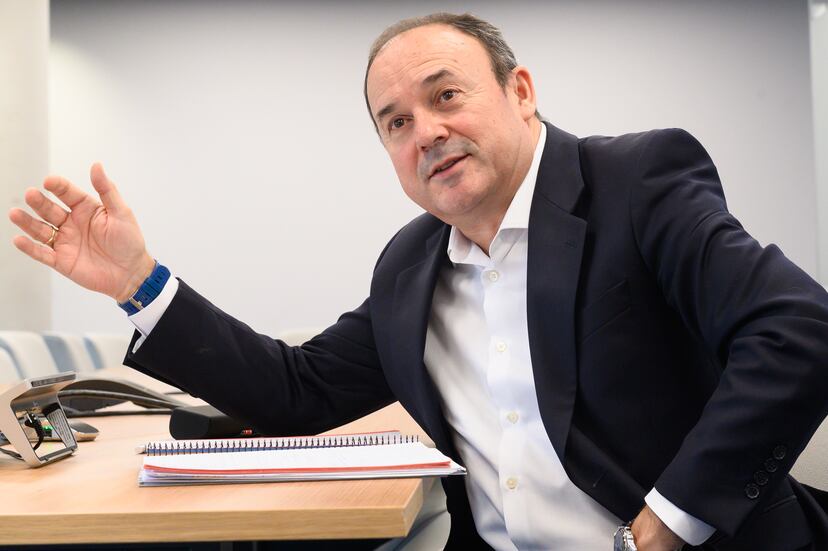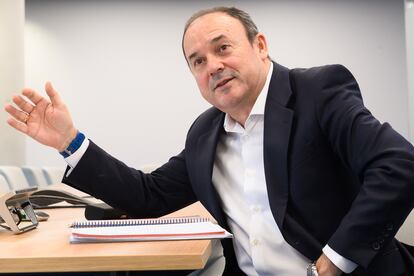 It is a real project that will continue to generate value in the area and in which Endesa has acquired the commitment to invest more than 1,500 million euros for its development

Rafael González Sanchez, Director of Generation at Endesa
On the other hand, the electricity company is working on the development of an electrolyser manufacturing center and a center for the second life of wind turbines and blades. With this, it intends to respond to a need in the renewable sector and contribute to the circularity of these industrial elements. In addition, in one of the warehouses of the old thermal power station, it plans to house a chip processing plant for heating with biomass, a project for which an agreement has been reached with Forestal del Maestrazgo, an initiative that promotes local development and the natural and cultural preservation of a territory shared by Aragon, Catalonia and Valencia. The company will use the warehouse as a logistics warehouse for material from the clearing and forest cleaning of Endesa's own renewable plants, an example of a circular economy at kilometer zero.
Another of the industrial projects, called Smart Rural Andorra, contemplates the development of a digital platform that optimizes the logistics chain of companies in the agri-food sector in the town and its region, connecting production centers with urban consumption centers through transport solutions not CO₂ emitters.
Support to the primary and tertiary sectors
Endesa's plan does not leave aside, far from it, the primary sector or the service sector. For them, it will launch different initiatives, with a focus on training and employment. In this sense, more than 300,000 hours of training will be carried out related to the activity generated by the renewable plants in which the most vulnerable groups in rural environments will be favored, such as young people, women, the unemployed and people with disabilities. disability. In fact, this training plan plans to benefit 5,500 students in three years. Under the name Rural School of Sustainable Energy, a project in which different entities collaborate, training will be offered in renewable matters and in activities of the primary sector. The objective, of course, is to create employment. And for this, Endesa, through Enel Green Power Spain, has established alliances with more than 30 entities in the area.
As part of its commitment to the primary sector, the company has undertaken to build the Avifauna Research and Dissemination Center in the area. It will also support rural Apiturismo by installing solar apiaries (set of beehives). Agrovoltaics joins these initiatives, with the cultivation of different species of plants under solar panels, which will be planted in the parks of Calanda, Santa María (in the municipality of Samper de Calanda) and San Macario (also in Andorra). But Endesa's renewable plants will not only have beekeeping and agrovoltaic activity, but also livestock: the area's shepherds will take their cattle to carry out natural clearing tasks at the facilities, an example of the compatibility of industrial and rural activity .
On the other hand, Endesa has proposed a specific action to protect 150 olive trees located in the vicinity of the Andorra thermal power plant. This project is joined by another with a greater scope: Del Huerto Solar a la Mesa, an initiative that promotes the development of an oil production and sale activity through the recovery of more than 50,000 abandoned olive trees in mining basins, as well as the elaboration of preserves of garden products with the oil produced. The project will generate almost a hundred jobs, with different degrees of temporary employment.
In order to promote the tertiary sector, Endesa intends to make Andorra the first pictopueblo (public buildings and shops are identified with QR codes and special drawings that facilitate transit through the municipality) in Aragon and the third in Spain. In addition, to contribute to tourism, it will develop two more initiatives. Firstly, the green mile for energy transition, a signposted route for walkers around the perimeter of the plant that connects the renewable facilities and the initiatives of the primary sector, and which will include a tasting of local products. And, secondly, the Val de Zafán route, which promotes the improvement and conditioning of the Val de Zafán railway line as a Greenway through the installation of a photovoltaic kit on the Puente de la Torica, to achieve efficient lighting throughout the entire La Mina Tunnel. Hikers and cyclists will have a new mecca here.